21st July 2021
Blog
The pandemic has changed our daily and working habits beyond what we could have imagined. Throughout the next few months, we'll be catching up with members from across Havas Lynx Group to learn more about how they are maintaining a positive work-life balance, how they are going to make Thoughtful Working work for them, and what tips and tricks they can share to help us make some small healthy changes to our day-to-day.
First up, we asked our President, Elizabeth Egan, to share some insight into her day and what she hopes for our future hybrid working model, Thoughtful Working.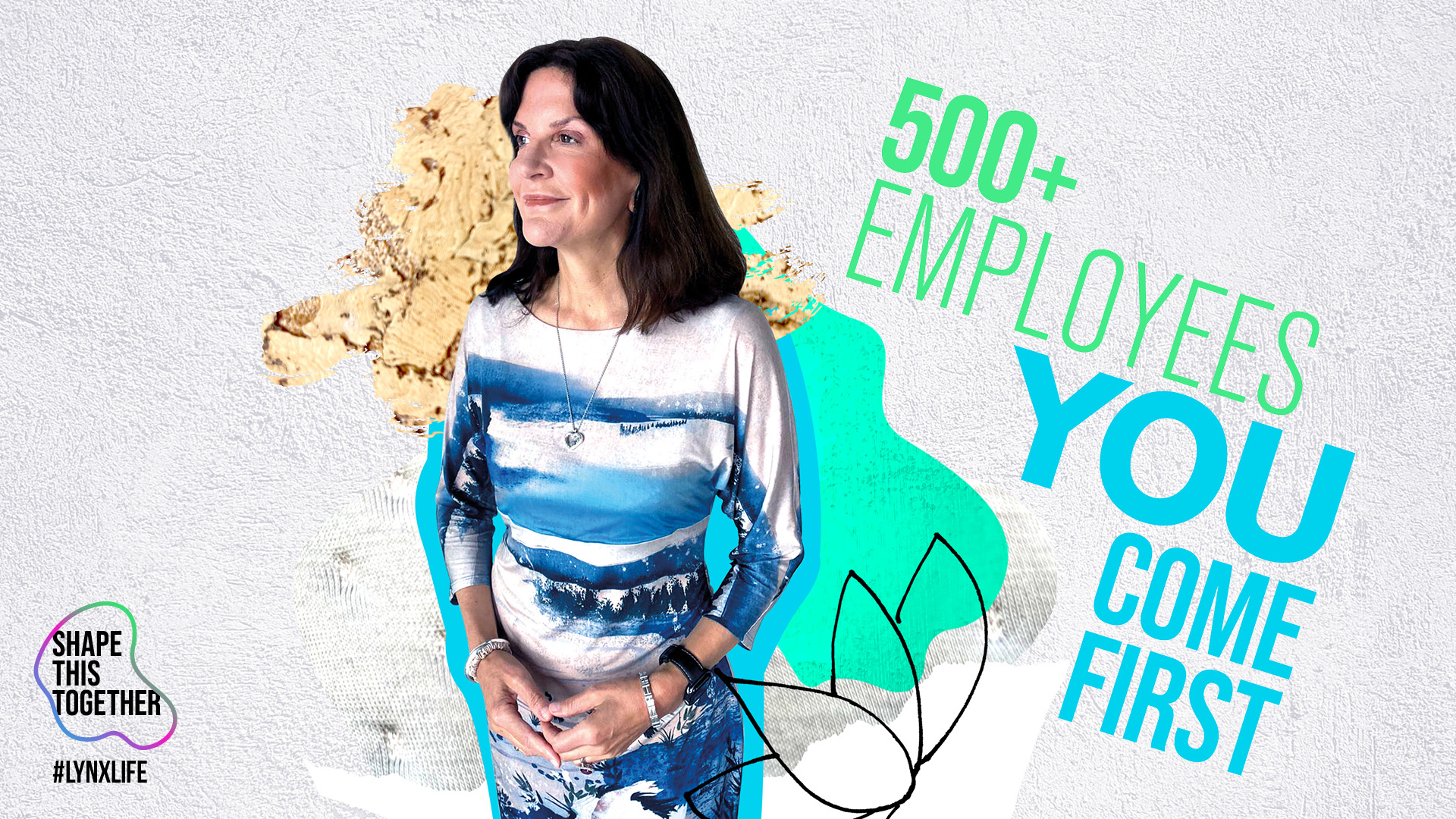 What have you learnt about yourself and Havas Lynx Group in this past year?
I can honestly say that the pandemic has sealed my feeling that HH&Y and HLG are truly like a family that pulls together and nothing can stop us. Together we can handle anything, and we're always supportive of one another.
Personally, I have learned that I can be super-efficient with a great blend of office/remote working. I've spent the last 10+ years on the road all week and home most weekends, now I realise just how effective hybrid really is when it's committed to.
Cutting commuting has also helped me leapfrog back to better wellness habits and I feel really grateful for that.
What does a positive work-life balance look like for you?
Each year overall, a great balance of quality time with positive people at work who share the same goals and values, holidays, and breaks with family and friends, and some realism that not everything will go perfectly – there will be some tough days in there too.
How do you maintain a positive work-life balance?
I love the great outdoors (in any weather), so I make sure I get plenty of fresh air and time outside. I love running and also find that it's the perfect time to set myself up for the day and go through my list in my mind as I'm listening to the music.
A typical day is an early start because my King Charles Spaniel, Alfie, is overexcited! Then a run, a busy working day, and then I'll find time for another activity in between work and some dinner – most often this is a Peloton bike ride. I think work-life balance should be very tailored to individual wants and needs. We're all unique. I'm so glad that our teams have been able to enjoy more time with family and friends, and take advantage of the positives that have come out of this difficult situation.
What advice would you give to those looking for a more positive work-life balance?
Make a list of what it is you're trying to achieve, e.g. is it get fit, see your baby more, eat with friends twice a week, or learn a new skill. Is it something you want to plan as a new work habit? For example, managing the expectations of a US-based client, planning your next 3 months' objectives in more detail to de-clutter the list. Those types of things can help ease the feeling that there is so much going on. Plan ahead, and diarise those things. Be realistic about small goals that add up to a bigger change. There will be some bumps in the road, but one thing is for sure, if you don't plan for it to happen, it won't. And always ask for help where needed. There's always someone around Havas Lynx Group who has been in the same or a similar situation who would be willing to take the time to help you.
What are your hopes for Thoughtful Working?​​​​​​​
My hope is that we take it in our stride so it not only feels natural but puts our own health and happiness at the centre of everything we do. Happy people will also produce better work. Ultimately human nature is wanting to spend time together and real-life chemistry is a very powerful thing when creating great work and meeting clients, but we can keep all the benefits of having remote time too. I want us to look back in a year's time and wonder why we even created a booklet on the guidelines because we're 'just doing it', successfully.
How have you been making Thoughtful Working work for you?
I live in Berkshire and so both the London and Manchester offices are quite a commute. Therefore I've stuck to the government advice when it comes to public transport and changing cities. Once allowed (and I'm doubled vaccinated now, AstraZeneca proud!) I've been to Manchester and London a few times now. It's been wonderful to see people in real life again. I do think it takes a little bit of adjustment, which we need to be realistic about.
When we start Thoughtful Working on September 13th, I envisage being in one of our offices or with clients 2 – 3 days a week. The pandemic has also been a nice opportunity to re-think the way we communicate overall, not just on Teams and Zoom. For example, I've really enjoyed some outdoor walking meetings.
What makes for a good day of work?
Knowing Havas Lynx Group is making an impact in healthcare, and seeing interesting things in my diary. Enjoying helping people solve things as quickly as possible. The feeling that we're one tight team.
Stay tuned for more Health and Happiness blogs and vlogs on the Havas Lynx Group Instagram