4th August 2021
Blog
Patrick Hammill is a Group Account Director and one of our H4B Manchester team leaders. We caught up with Patrick to learn more about how the team is feeling about our hybrid working model – Thoughtful Working – and some of the ways in which the team is already embracing it.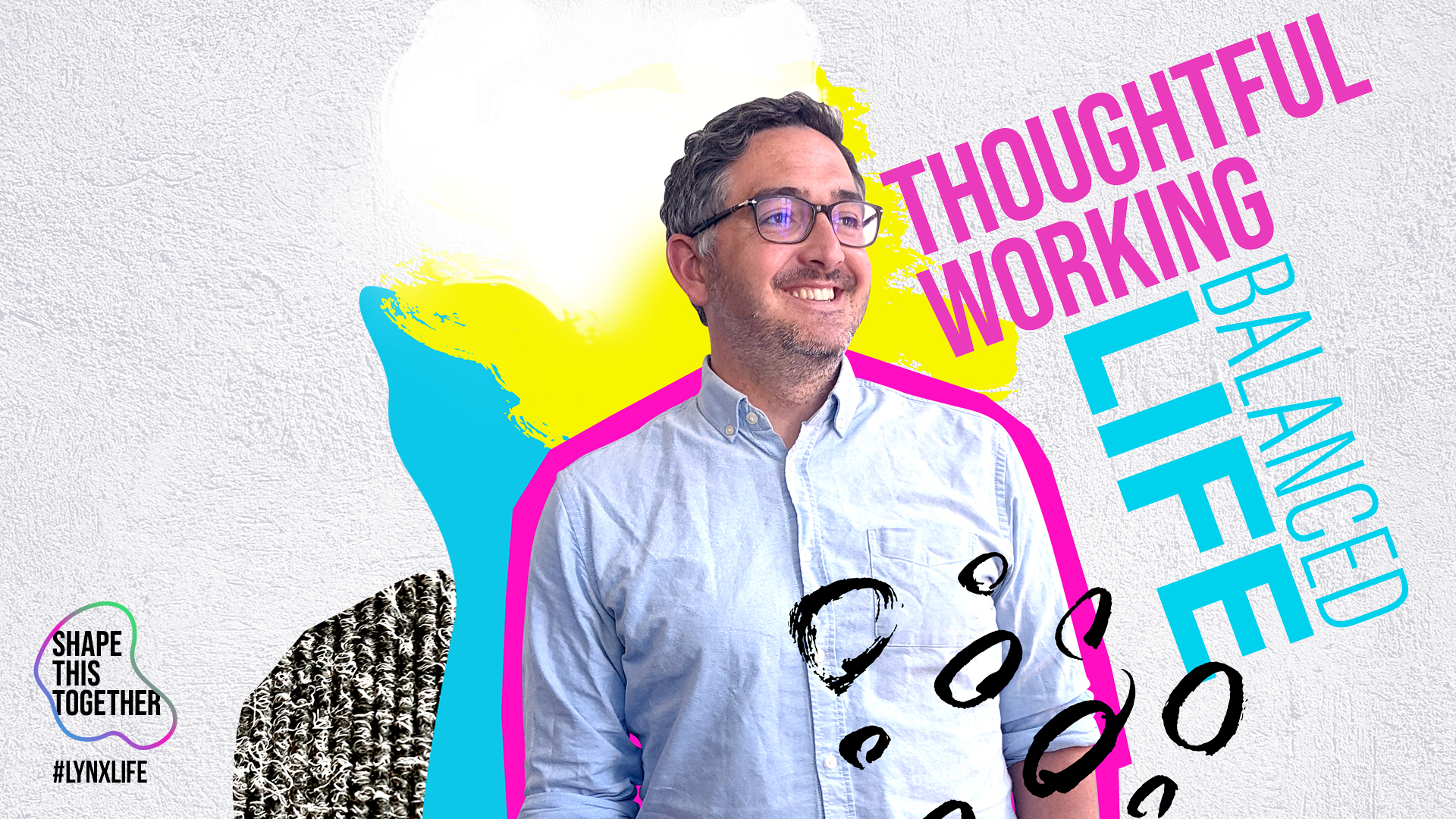 What have you learned about yourself and your team in this past year?
I joined Folk during lockdown so I would have to say… everything really. It was very different joining in a virtual environment. It took away a lot of the ways we normally get to know people and generally interact day to day. We have learned that working remotely can be extremely productive and I hate to say this but thank god for Teams! Teams has gone from GIF-sharing and cat pictures to be one of the fundamental remote working channels. The team has been inventive when it comes to collaboration both internally and with clients – and despite the obvious challenges with being remote, we've adapted quickly and gone from strength to strength'. Our ambassador Andy has put together some great initiatives such as weekly 'get to know your team' slides and ensuring everyone gets a badly photoshopped birthday card. However, no matter how much effort we put into a virtual social, I'm still essentially drinking alone in my attic.
How are you going to make Thoughtful Working work for you and your team?
Basically, we're going to utilise what we've learned during our time in lockdown. We're looking at the benefits of working from both environments, and what has worked really well. For example, you're in a full day of calls and you need to get your head down on an individual aspect of a project. It's probably best to work from home. At the same time, what have we missed from the office environment pre-pandemic? Collaborative working, workshops, team meetings. We have the opportunity and flexibility to create an environment combining the best of both worlds. We'll use inputs from people across the team to make sure our new approach is one that works for everyone.
How have you already been embracing Thoughtful Working?
It's been amazing that the office has remained open for a large part of the pandemic. I'd like to say a massive thanks to everyone involved in making that happen. It's meant that people have been able to take advantage of a change of scenery, and learn how/when an office environment can really benefit our work. And raid the beer fridge together! We have encouraged everyone to use the space to collaborate on projects and client meetings, and it's been well received. There's an obvious lift in morale when we do meet up and feedback has been fantastic. Saying that, people's health comes first. If anyone is in any way uncomfortable coming into the office, we are clear that's completely understood. It is all about the team and what works best for each person individually.
For you, what makes for a good day of work?
For me, it's very satisfying when you get lots ticked off the to-do list. It rarely happens of course, but to get anything done the fundamentals are communication, organisation, and accountability. We need to be even more conscious of this as we move into a hybrid home/office approach as it has the potential to get very confusing, very quickly! We need to be diligent with effective coordination across teams and accountability for the work delivered.
What does a positive work-life balance look like for you?
It's not necessarily as simple as starting work at 9:15 and closing the laptop at 5:30 on the dot, although keeping the core working hours is very important. For me, it's about being able to focus on my personal life as well as work and manage my time appropriately. Being able to take advantage of the benefits we have such as Summer Fridays and Wellness Wednesdays and making them a priority. It's important I get to take breaks to rest, enjoy myself and have the ability to stay on top of everything outside of work. Also, if I don't, the dog get's very grumpy.
What are you most looking forward to in the new world of hybrid working?
Getting to know everyone properly outside of Teams and getting a change of scenery from my attic! I'm looking forward to getting back into the office, to take advantage of the new initiatives being set up to ensure the hybrid approach is a success. The meeting room upgrades the Tech Support and Facilities team have been building are fantastic, new collaboration areas, and our own dedicated space which we'll be personalising. Of course, let's not forget the beer trolley, Ambi's magical lemony ginger drink, agency breakfasts, lunches, and team pints obviously.
What advice would you give to others trying to make Thoughtful Working work for them?
Thoughtful Working empowers everyone to make the approach work best for them. Question yourself on what works best for you. I.e. when does it make sense to work from home and what will work better in the office? In addition to this, consider the work you are doing and who you're doing it with. Ensure you're communicating with the team and collaboratively using both environments to your advantage. Make the most of what's available to you in the space. The collaboration areas, meeting rooms, client meetings, team events, and all the other benefits that come with getting together in person.
Stay tuned for more Health and Happiness blogs and vlogs on the Havas Lynx Group Instagram