14th April 2021
Blog
Across the globe, there are 5 – 10k people living with Pompe disease, a rare genetic disease. Each have their very own invaluable experiences and wisdom that can be just what other people living with Pompe need to hear. Sanofi Genzyme in collaboration with patient advocacy groups, gathered these insights with a survey of a large cross-section of the Pompe community in countries like South Korea, Japan, Columbia and the US. We captured first-hand their words of mental and emotional resilience, and how they face the challenges of their condition.​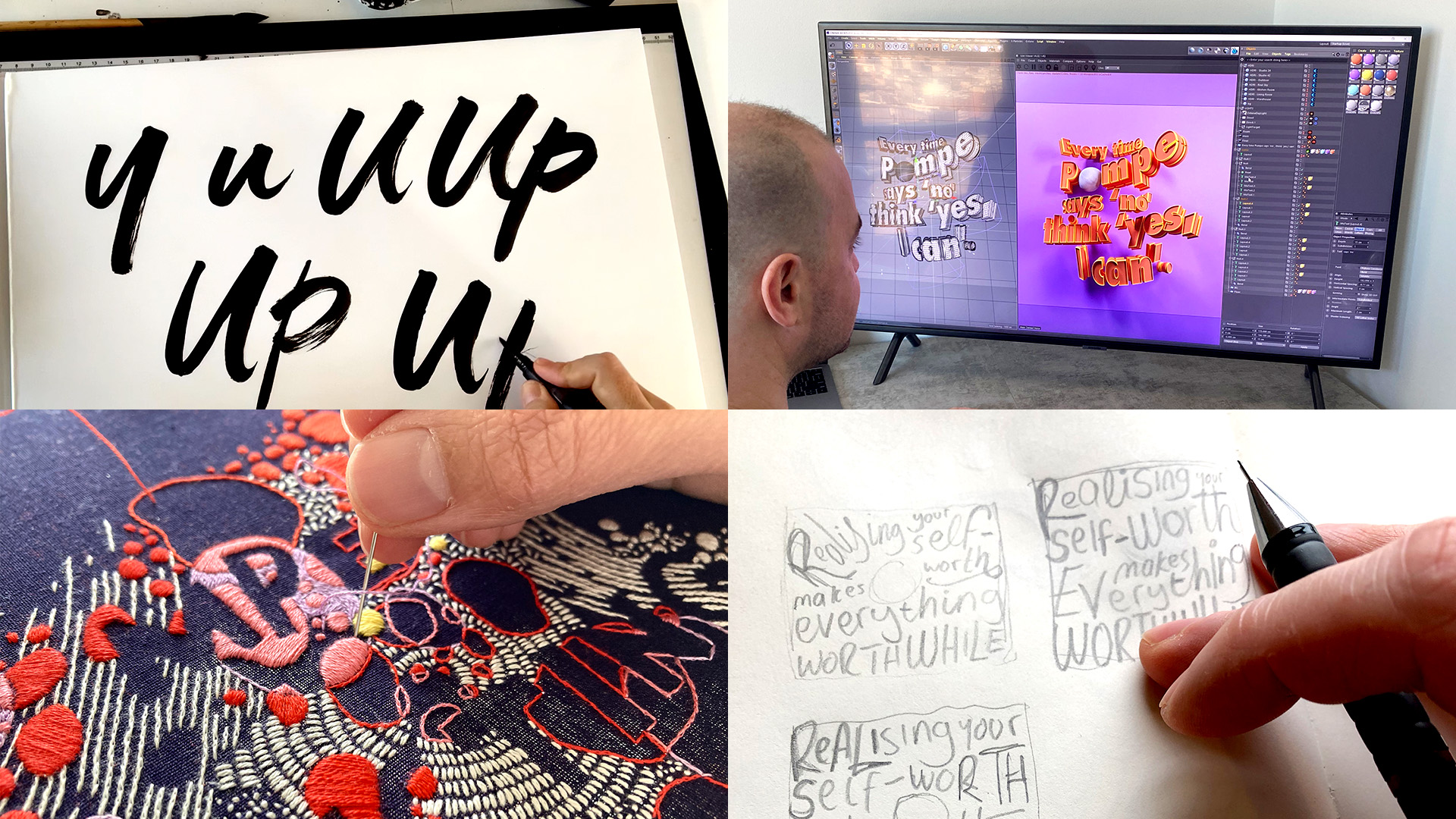 ​
Our idea was to bring these precious insights to light, as the Pompe Pearls. Turning these rare experiences, as unique as natural pearls themselves, into words of wisdom from the community, for the community. We wanted to reframe these precious words of encouragement and give them back to the community on International Pompe Day in 2021 and beyond.​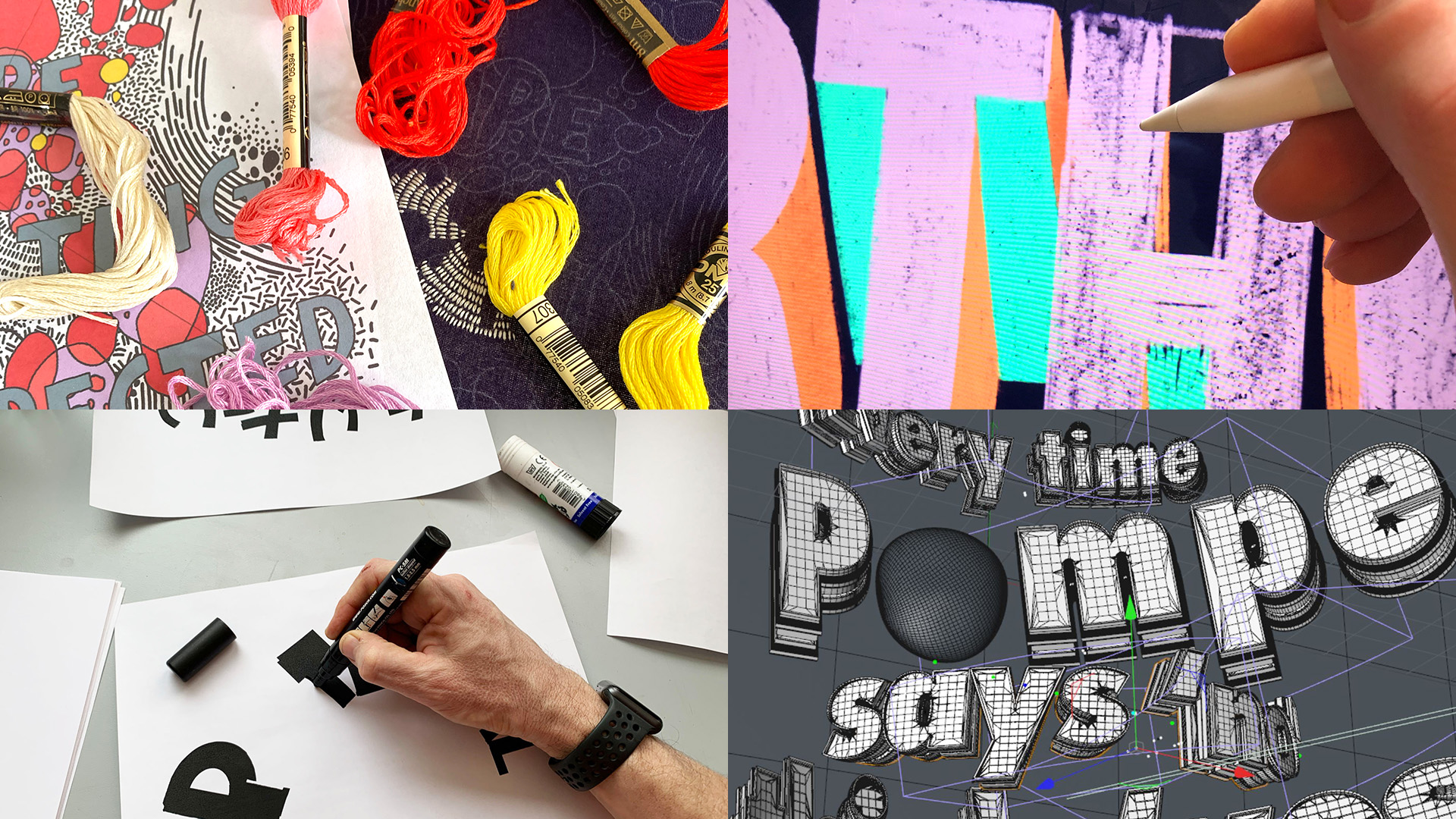 ​
We commissioned internationally renowned letterform artists and typographers; MaricorMaricar, Martina Flor, Oli Frape, Alison Carmichael, Ben Fearnley and RUDE to transform the Pompe community's insights into beautiful and unique artworks. These specially curated and crafted pieces were shared inside and outside the community to raise awareness and encourage the community as whole to continue sharing their truths, insights and experiences.​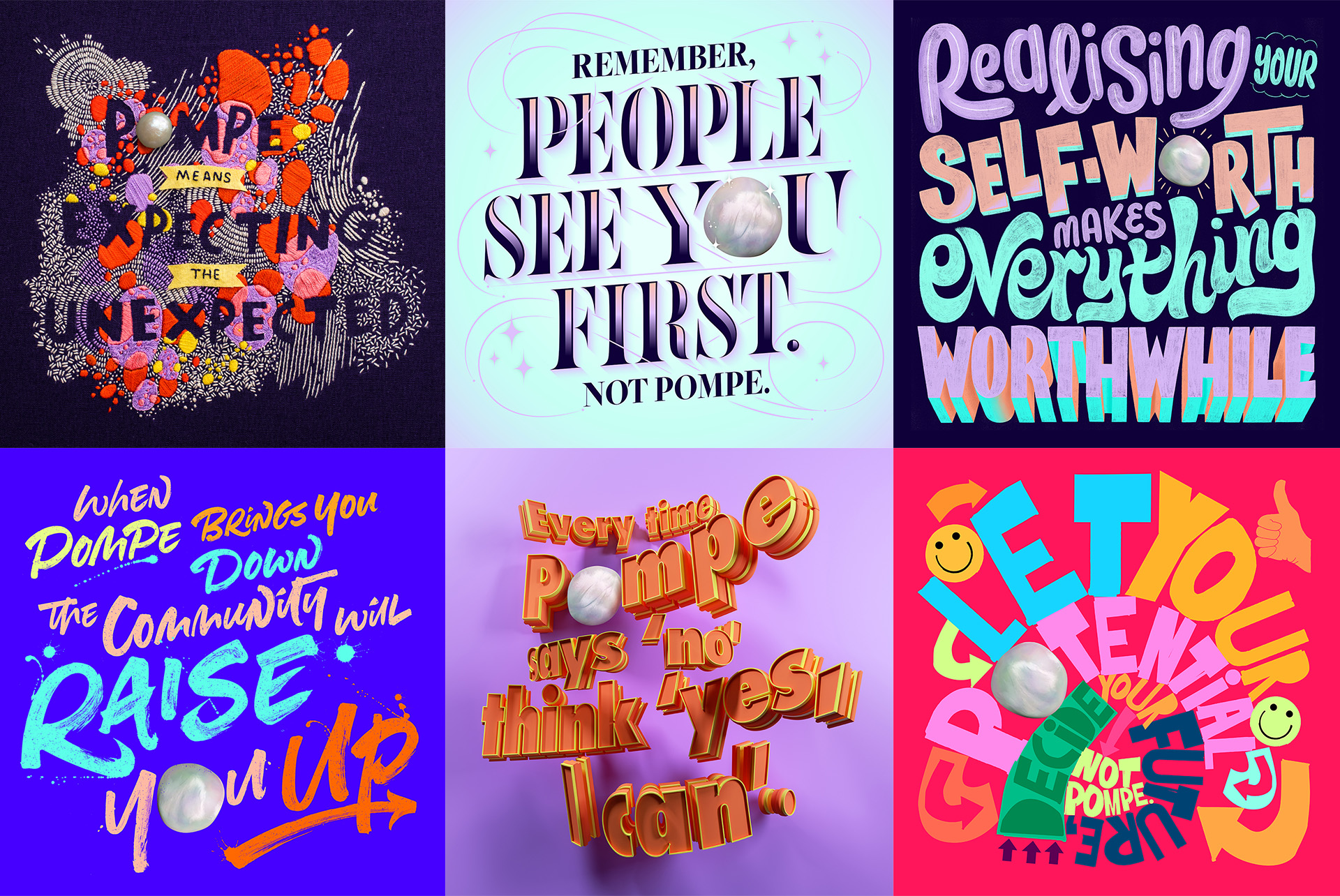 ​
MaricorMaricar​
A hand-stitched Pompe Pearl, beautiful and uniquely woven into the fabric of the community.​
Martina Flor​
Helping the Pompe community be seen to flourish for who they are, not for their Pompe.​
Oli Frape​
Reflecting, with character and personality, that a life with Pompe is worthwhile.​
Alison Carmichael​
An urgent Pompe Pearl making a mark for the community, raising them up with authenticity.​
​
Ben Fearnley​
Life goes in many directions, and with Pompe you need to be able to bounce with it.​
​
RUDE​
Potential flows through this Pompe Pearl, and the lives of people with Pompe. ​
See the campaign live for yourself on social by searching #PompePearls