6th May 2021
News
The campaign that encourages people who use drugs to do something remarkable – save a life
'The Hidden Lifesavers', a campaign encouraging people who use drugs to carry a lifesaving drug, launched in April 2021.
It will mark the first nationwide effort to talk specifically about opioid overdose prevention and naloxone, a drug that can reverse an opioid overdose – caused by drugs like heroin.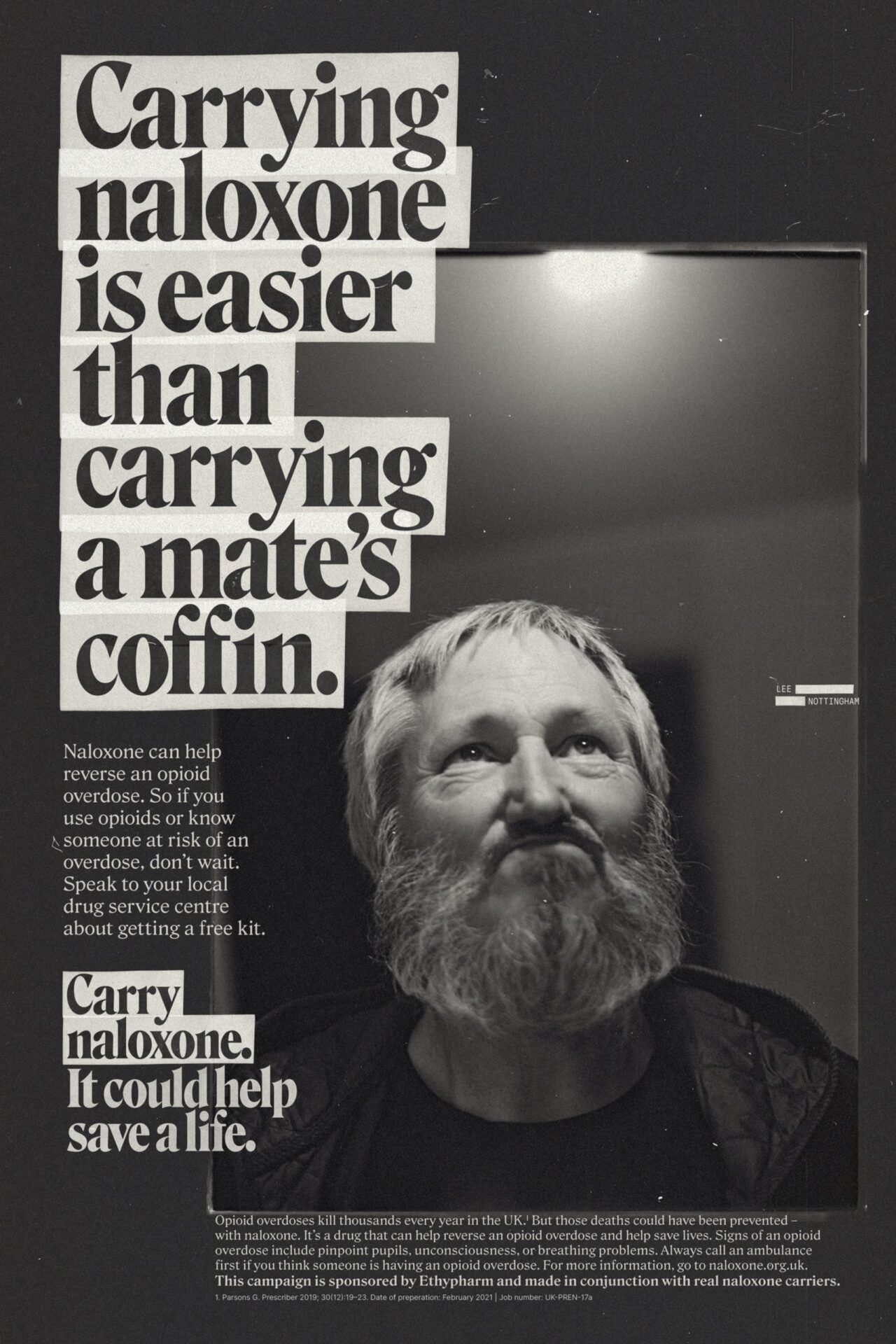 The campaign will run as street posters across the UK throughout April and May, starting in Manchester and London, and also running in Bristol, Birmingham, Cardiff, Glasgow, and Edinburgh.
The poster campaign has been co-created with people who've used drugs, many of whom have been at risk of overdosing or have witnessed an overdose first-hand. The campaign shares their unique reasons for carrying naloxone, a drug that they now all carry. It's been produced by healthcare communications group, Havas Lynx Group, and is funded by the pharmaceutical company, Ethypharm.
Naloxone is a lifesaving drug that can reverse an opioid overdose, caused by drugs like heroin. It has been used for decades by ambulance crews and in hospital settings to save lives. As part of UK law, it's free and legal to carry by almost anyone, following short training.
But, over recent years, opioid overdose deaths have been steadily rising in the UK. 2,644 people lost their lives to opioid-related overdoses in the UK in 2018. Many of those deaths may have been prevented with naloxone.
The campaign was created with the idea that the best people placed to save a life are, in fact, people who use drugs – because they may be more likely to witness an overdose. But not enough people in the community carry naloxone, and few people at risk of overdose (predominately people who use heroin) carry it either – only around 5-16%. The challenge was to truly connect with this community and help show them the value of this lifesaving drug – and reduce the number of preventable deaths happening every year.
But how do you connect with a community that's been marginalised by society, left skeptical of outsiders, and near impossible to reach? You speak to the only people they trust, other people who use drugs – and have experienced the true reality of an overdose.
Havas Lynx Group teamed up with renowned street photographer Harry F Conway and travelled across the UK to shoot and interview the few people who have both used drugs and carry naloxone. Their stories became the campaign.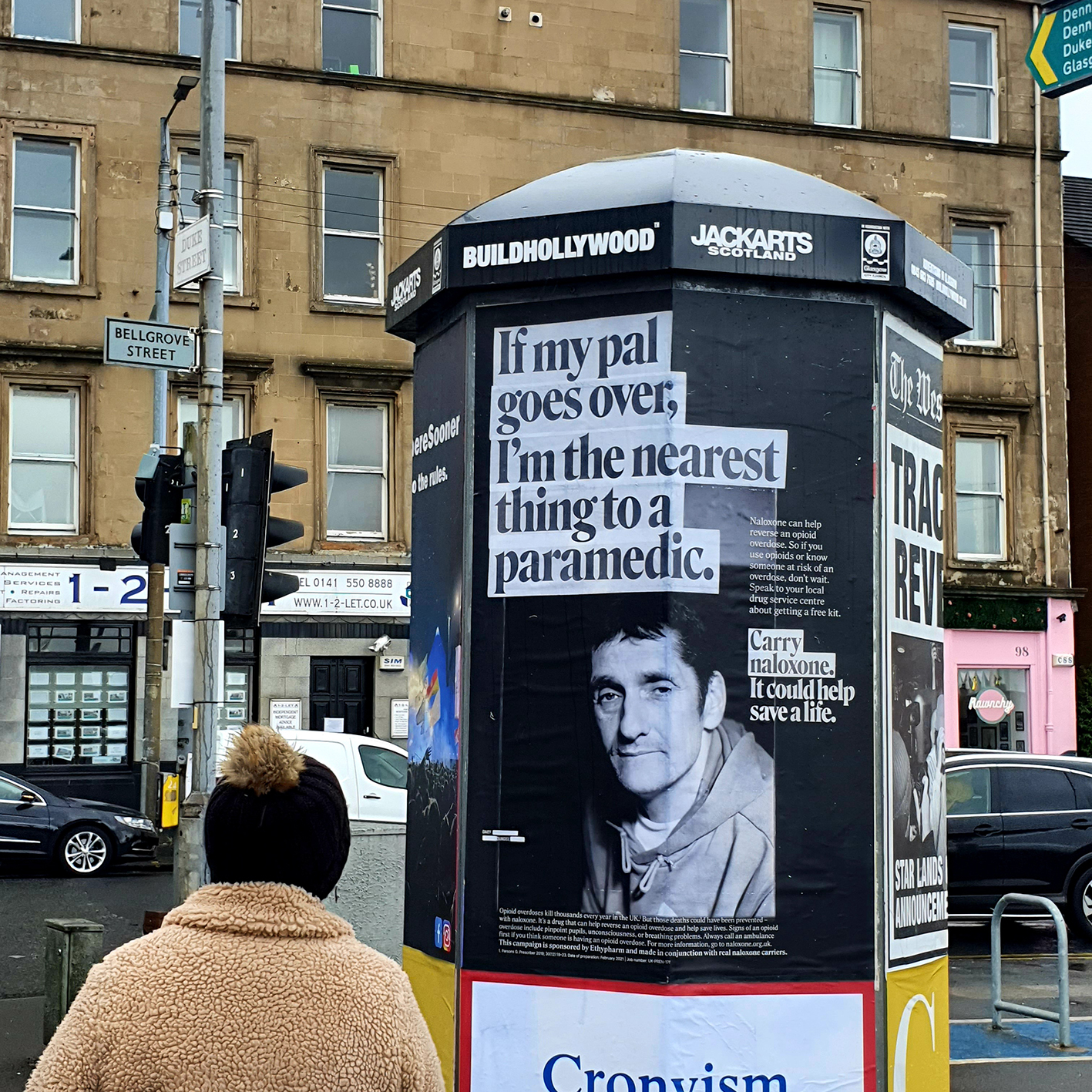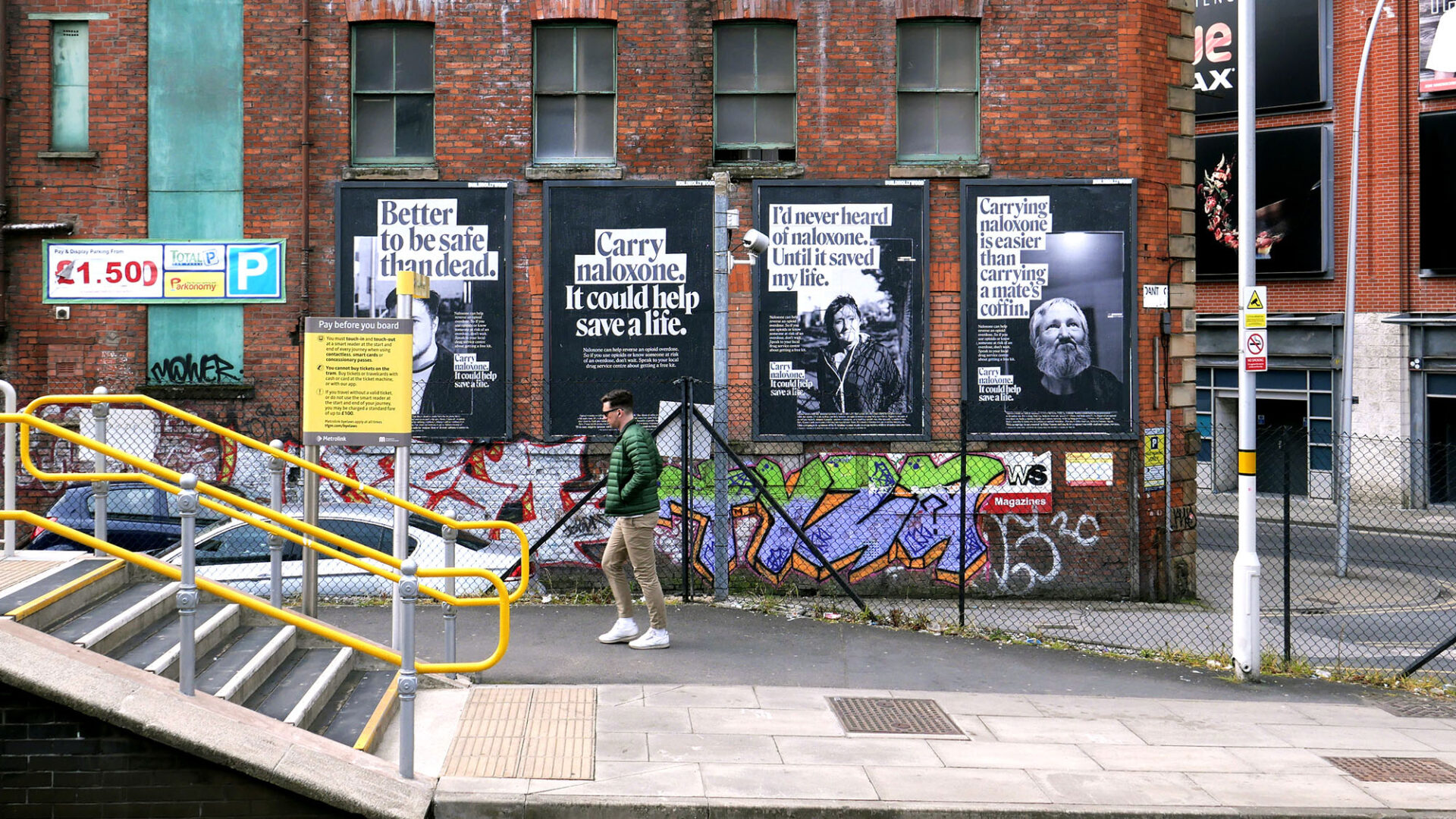 As Andy from Redcar, a naloxone advocate who has previously used heroin, explains: 'People will listen to me because I've lived their life, I've walked in their shoes.'
To gain the trust of the audience, the campaign posters are as authentic as the people in them. Every headline is built on a real story and every shot is a true reflection of the person in it. The truth is used in all its brutal power.
As well as running a street poster campaign in areas where overdose rates are high, 'The Hidden Lifesavers' will also be featured in pharmacies and drug treatment centres, ensuring the lifesaving message reaches the people who need to see it.
As Niamh Eastwood, Executive Director of Release, has tweeted: 'What I LOVE most about the overdose awareness & #naloxone campaign is that people with lived experience are front & centre of it, as well as part of the planning, developing & design behind it. Truly inclusive.'
For the first time, a marginalised community has a positive campaign that speaks directly to them. with a message that's unforgettable: Carry naloxone. It could help save a life.
For more information about Naloxone visit naloxone.org.uk
Campaign credits
Chief Creative Officer – Jon Chapman
Creative director & Art director – Rob Jenkins
Copywriters – Dave Eyre, Angus Prior
Photographer – Harry F Conway
Medical writer – Claire Gannon
Planners – Mel Daggett, Bethan Adamson
Accounts – Hannah Beasley, Frances Mclean, Ben Thomas