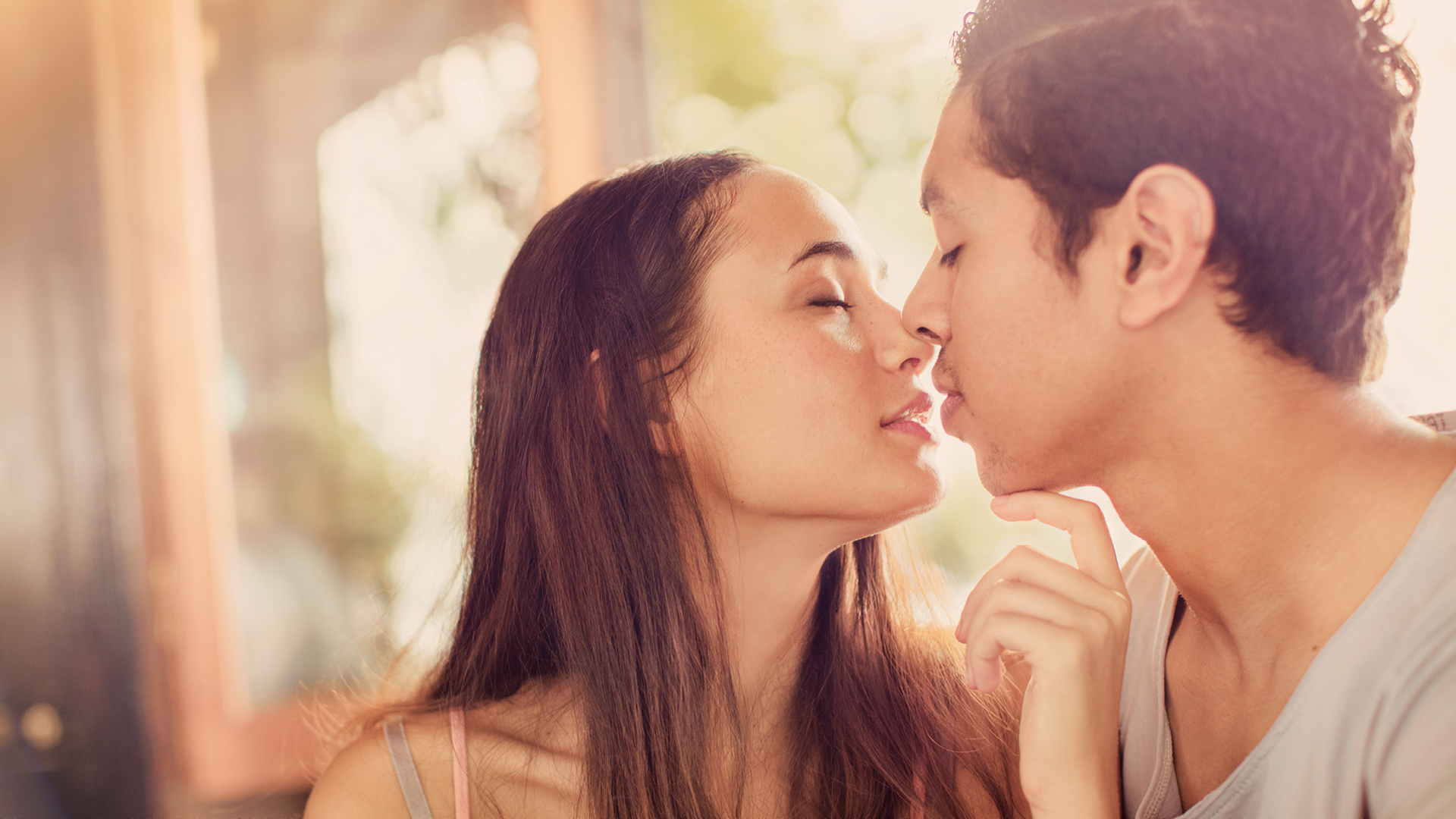 Ask Your Derm
Havas Lynx & Novartis
As dermatology has advanced in recent years so have dermatologists' goals for treatment. There are more options available for psoriasis than ever before, and dermatologists are expecting more when they prescribe them – they're aiming for clear or almost clear skin.
But there are thousands of people living with psoriasis who don't feel the same way. An international survey conducted by Novartis themselves recently revealed that many people with psoriasis don't think clear skin can be achieved at all, and may be waiting too long to get the treatment they deserve.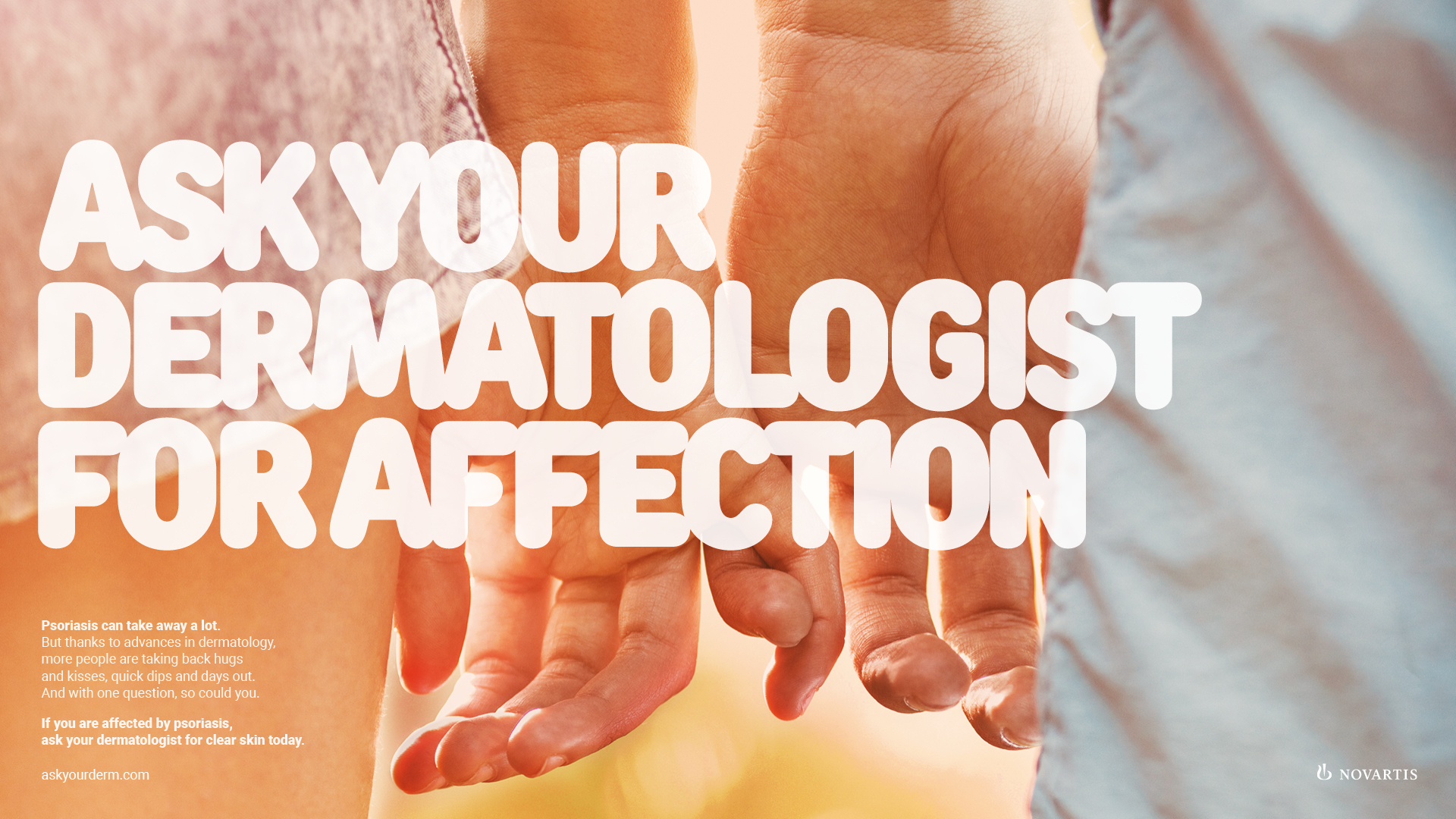 Ask your dermatologist is a public disease awareness campaign developed in collaboration with patient and professional associations from across the globe, including Europso (the European umbrella organisation for psoriasis movements).
The campaign aims to inspire, activate and motivate psoriasis patients, no matter what their treatment background or age, to approach their dermatologist and ask for clear skin. The campaign assets include a TV and radio commercial, suite of press ads, website and a variety of social media activities.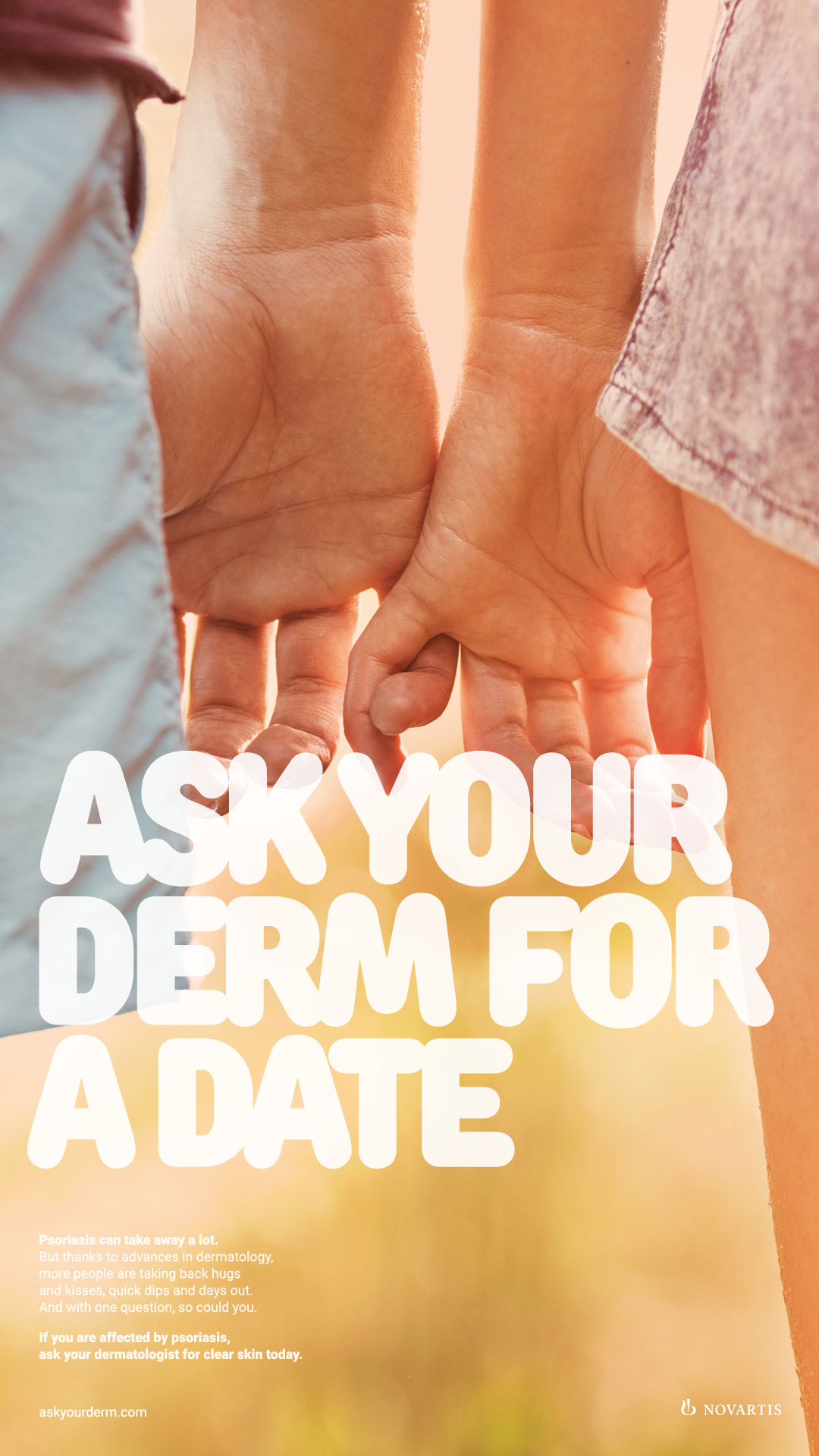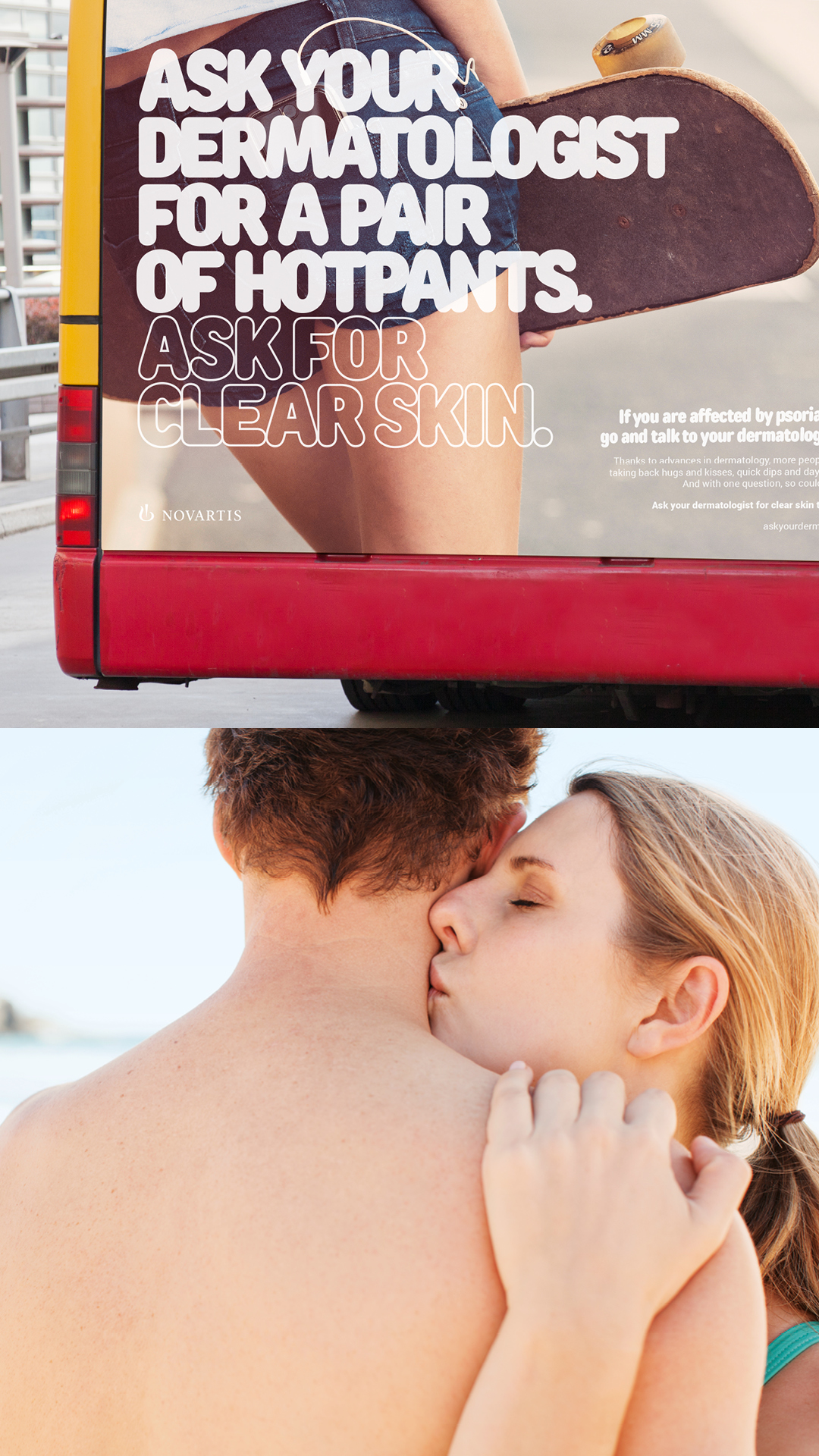 The campaign is currently live in Austria, Switzerland, Sweden, Germany and Israel with other markets soon to follow suit.  We have seen a huge success in a short amount of time with broad TV reach, over 161,000 collective website visits and approximately 20,000 visits to Dermfinder. The campaign has also been visible at open air cinemas, in airport arrival halls, on the side of trains and buses, and even graffitied onto pavements.
Ask Your Derm is endorsed by every patient association in Europe. It reached more than 12 million people in the first 3 months, with 44% of dermatologists reporting a positive impact on their clinic.
One of the most pleasing results of all is that 3 out of 10 dermatologists in Austria spontaneously recognise this campaign and there has been positive feedback across the board. Three patients even wrote to Novartis directly!