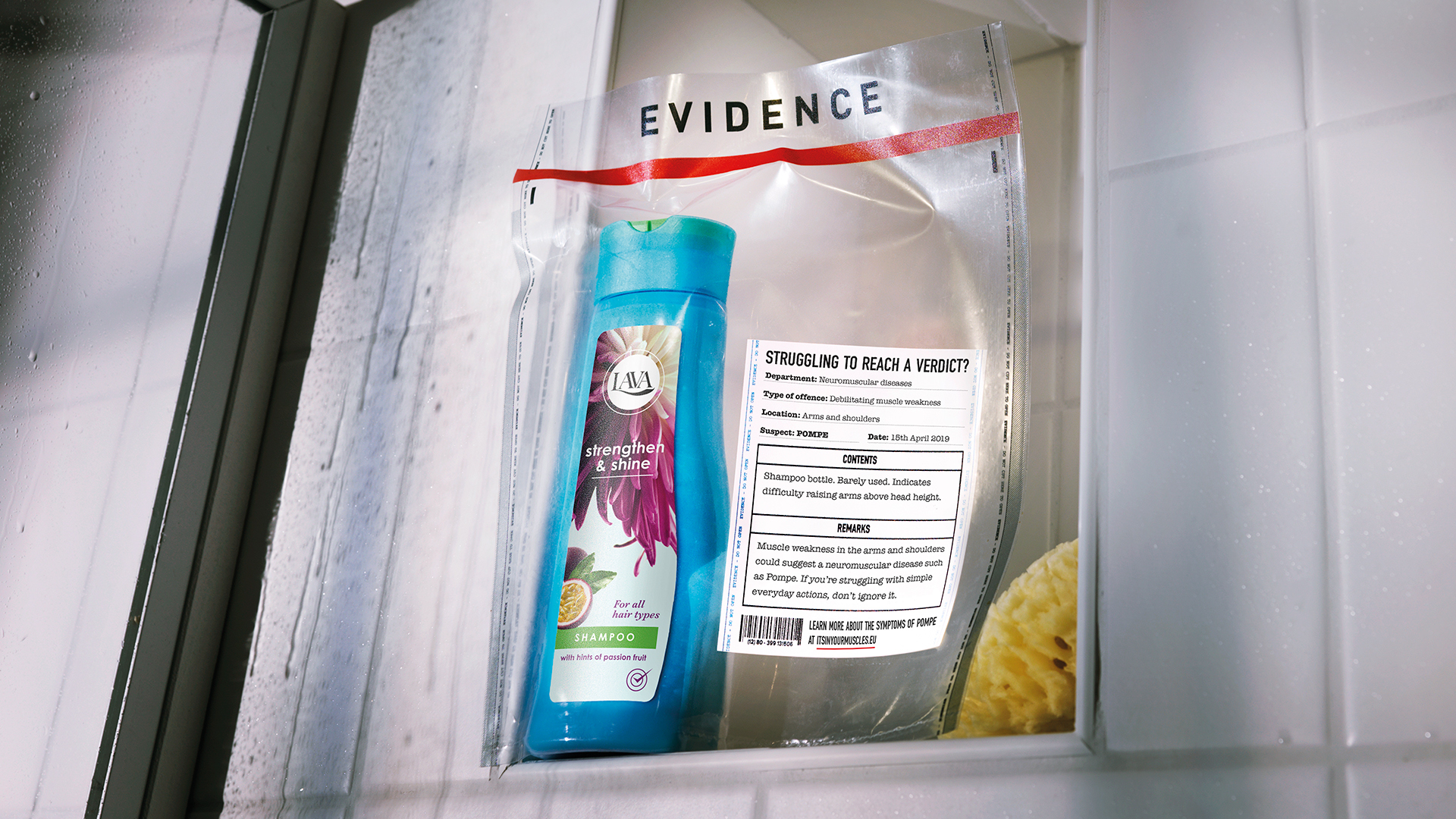 Compelling Evidence
H4B Manchester & Sanofi Genzyme
Pompe, a rare proximal muscle disease, presents with similar symptoms to several other neuromuscular conditions and so often gets misdiagnosed. There are an estimated 5,000 Pompe sufferers in Europe, but only 1,500 have so far been identified. We needed to raise the disease profile, provide the tools and information to support better conversations and achieve earlier diagnosis for the 'missing patients' who are unaware they have Pompe.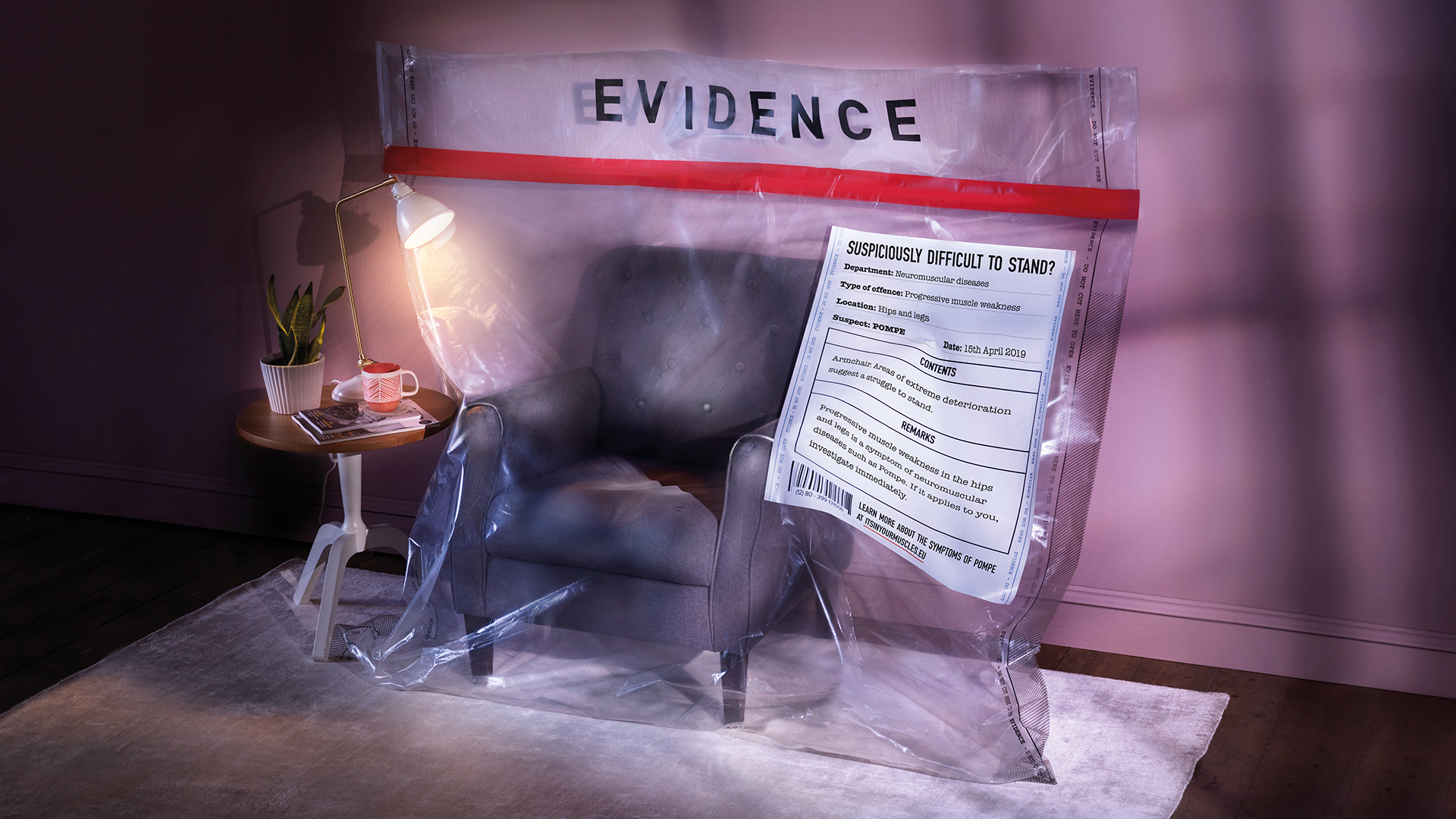 The Compelling Evidence creative presents subtle subversions of familiar scenarios, challenging the viewer to look again. Through the visual drama of crime scenes, photographed in a way that is intentionally under-glamorised, the signs of Pompe are given the same weight of significance as a piece of police evidence. The unexpected nature of these innocuous objects sealed in police evidence bags provides a curious juxtaposition, to prompt viewers to find out more.
The details of the evidence are featured on the bag labels, to help the viewer understand the significance of their suspicions. Strict attention has been paid to ensure all the messaging points and materials remain faithful to authentic evidence bags.
The concept is simple, scalable and so direct it can be translated into any market, for any symptom, and using any object that can help raise awareness of Pompe; a rare disease that's in danger of being overlooked.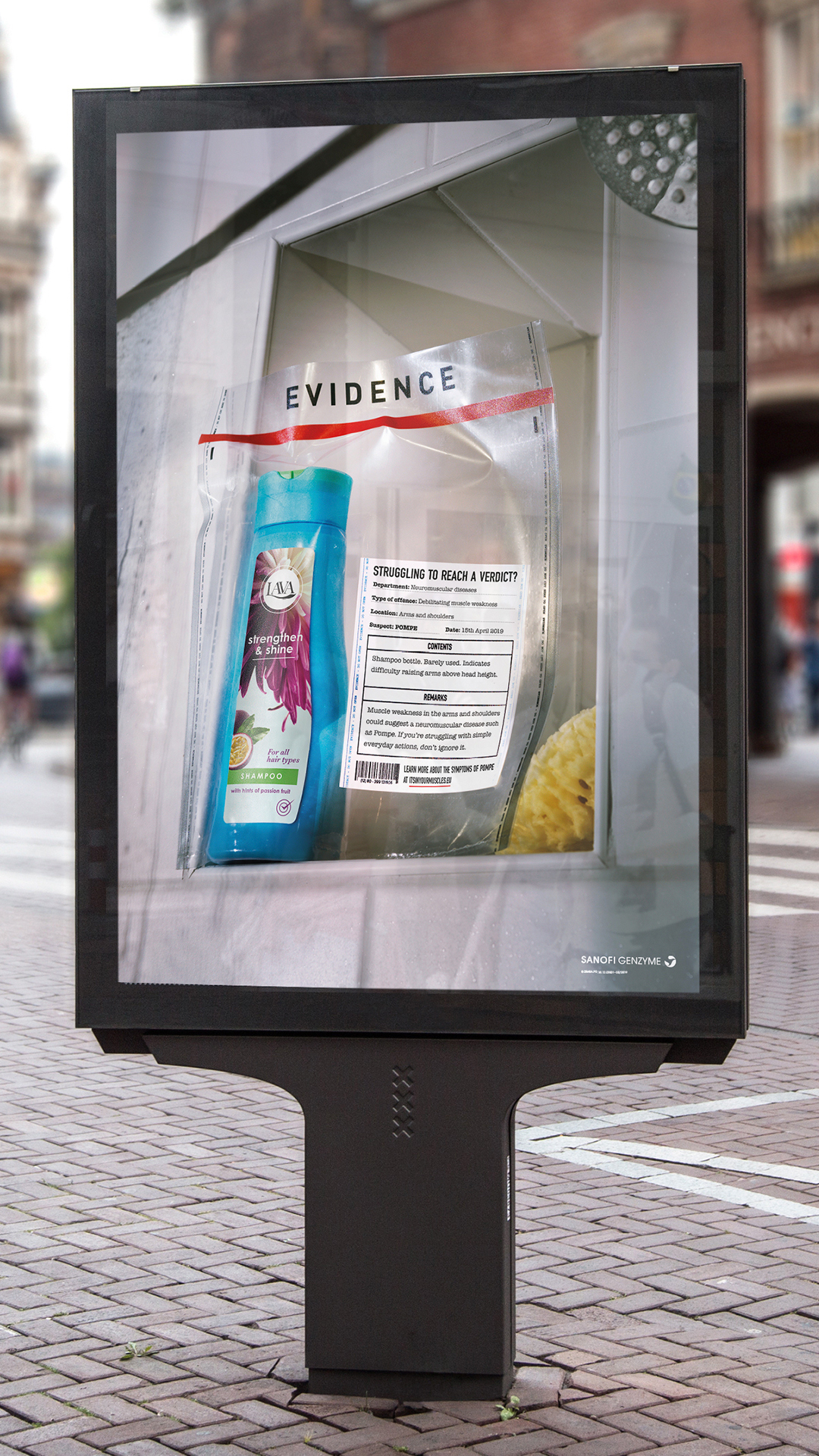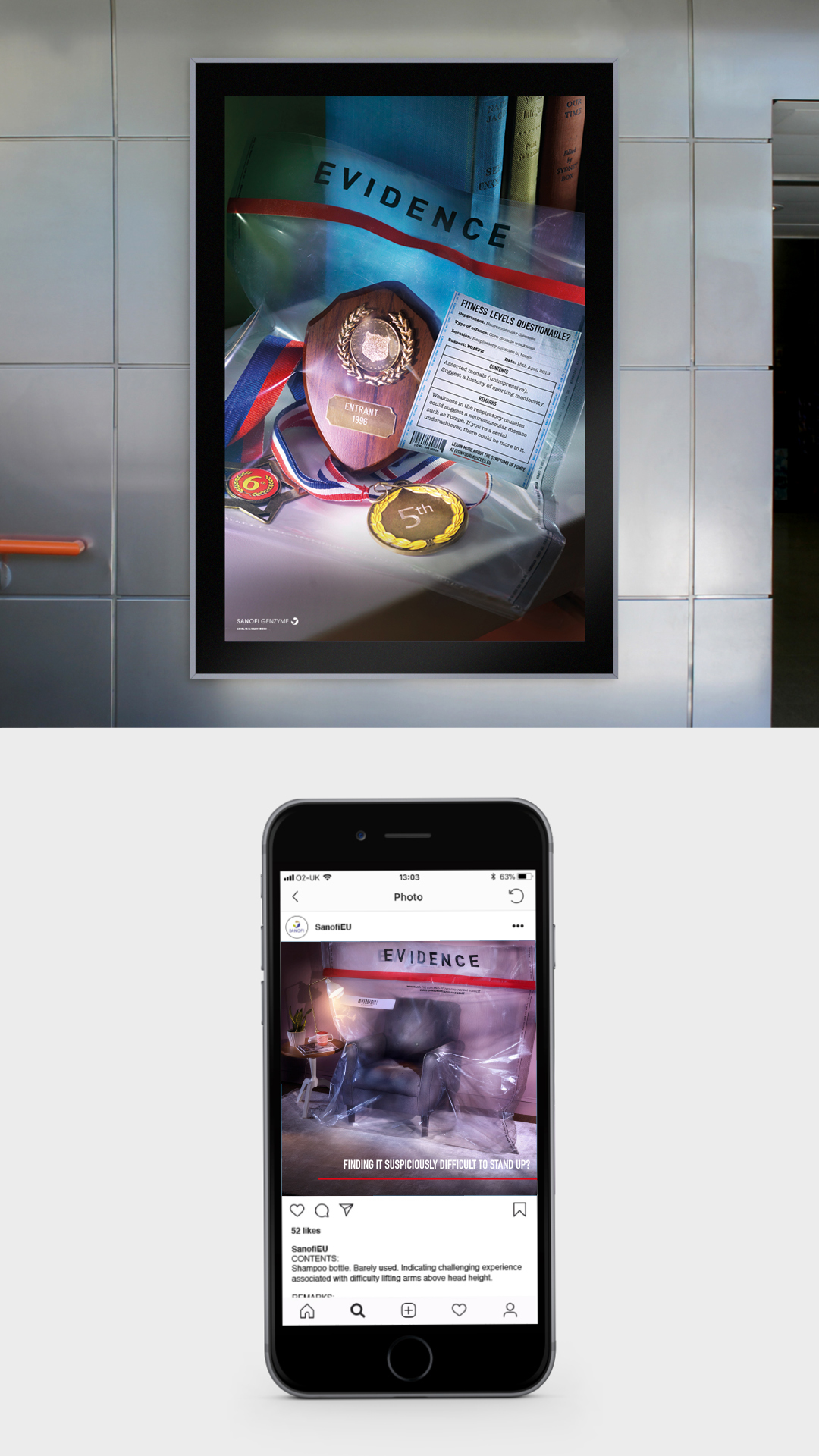 In the 2 months since launch, the Compelling Evidence display campaign has had more than 300,000 impressions across Germany, Portugal and Italy. The average click-through rate for the Compelling Evidence display campaign is 139% above the industry standard for health and medical.
During the launch period, we have tracked 14,040 user visits to the site and we have achieved 260 symptom report completions, as a direct result of the paid display campaign.