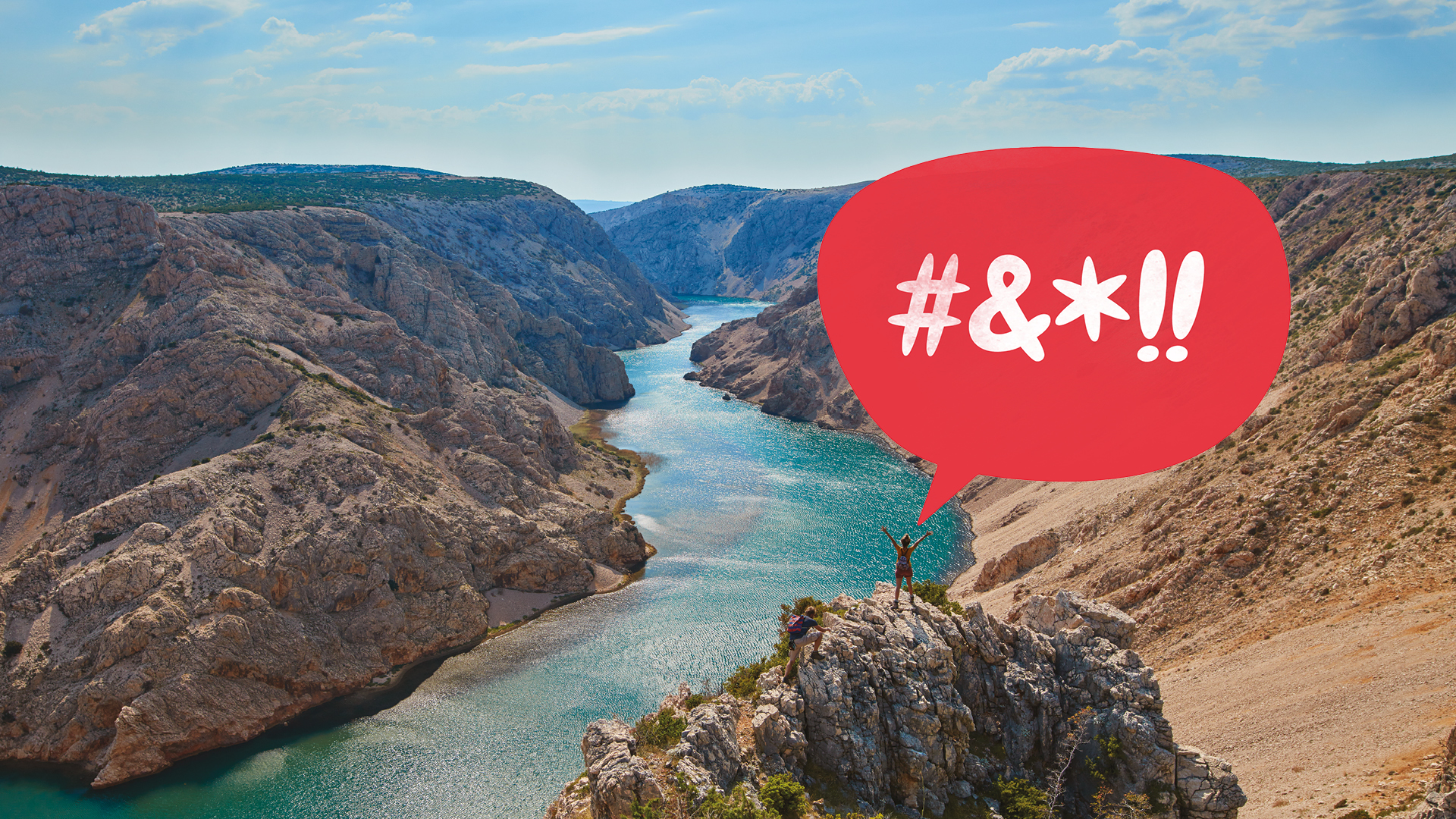 It's About Time
Havas Lynx & Teva
There are new contraceptive options available to young women that can reduce the number of periods to as few as four a year.
We needed to educate and inform young women about these new options and also encourage informed conversations with their doctor, that could potentially lead to a prescription of the new contraceptive drug.
And whilst traditional period ads are either clinical, patronising or just totally unrealistic – we needed to approach things differently and talk about periods in a way that really resonated with women.
It's About Time tapped into a universal truth: there's nothing worse than getting a period when you are unprepared. It is every girl's worst fear. From beach holidays, to festivals, to that trip of a lifetime, the campaign highlighted the most difficult and unwelcome times for a period.
With a brutally honest tone, the campaign smashed traditional taboos and created a platform for talking about the reality of periods openly and honestly. Contemporary, authentic and sincere the campaign contradicted the traditional tone of women's health communications.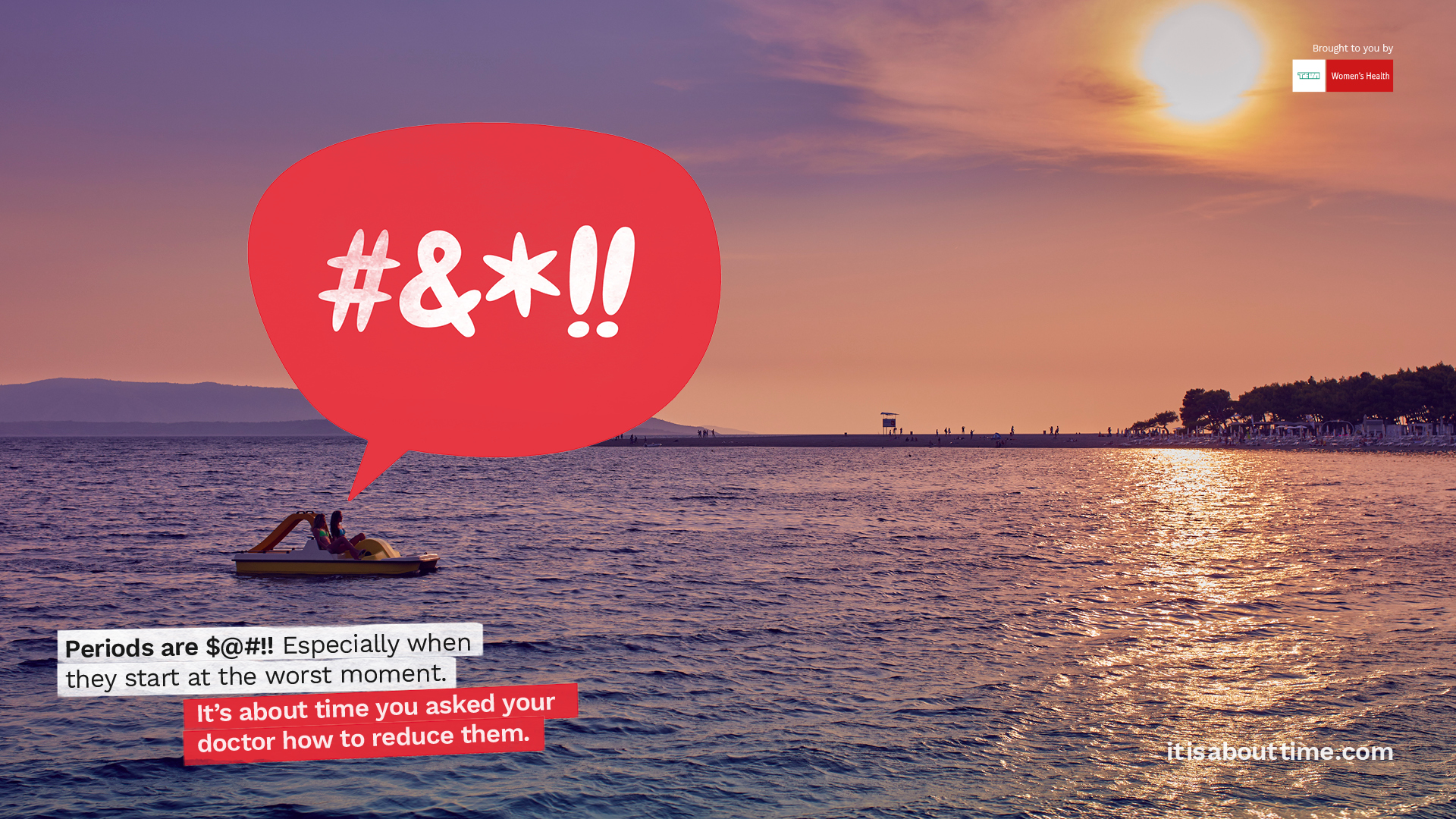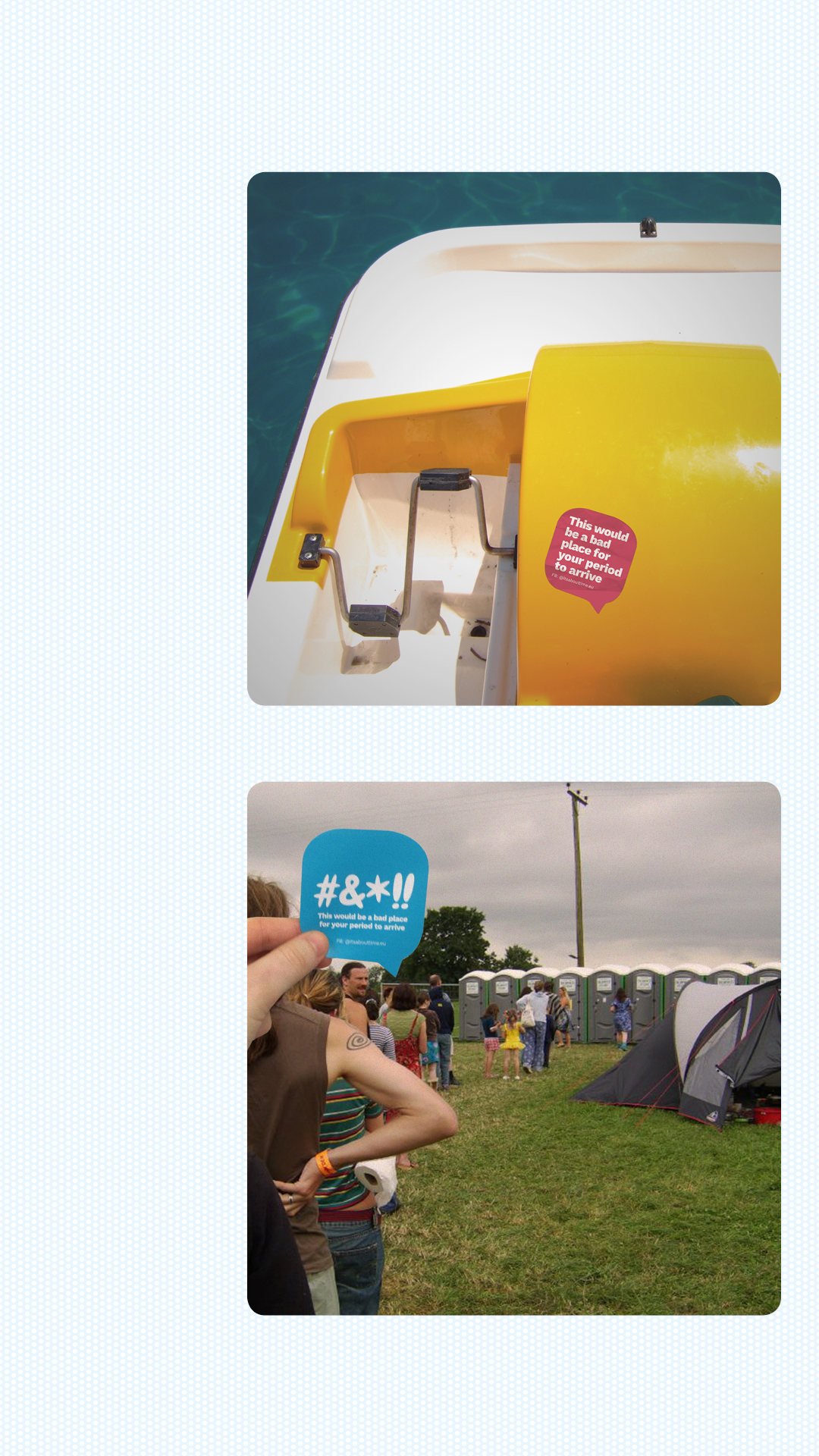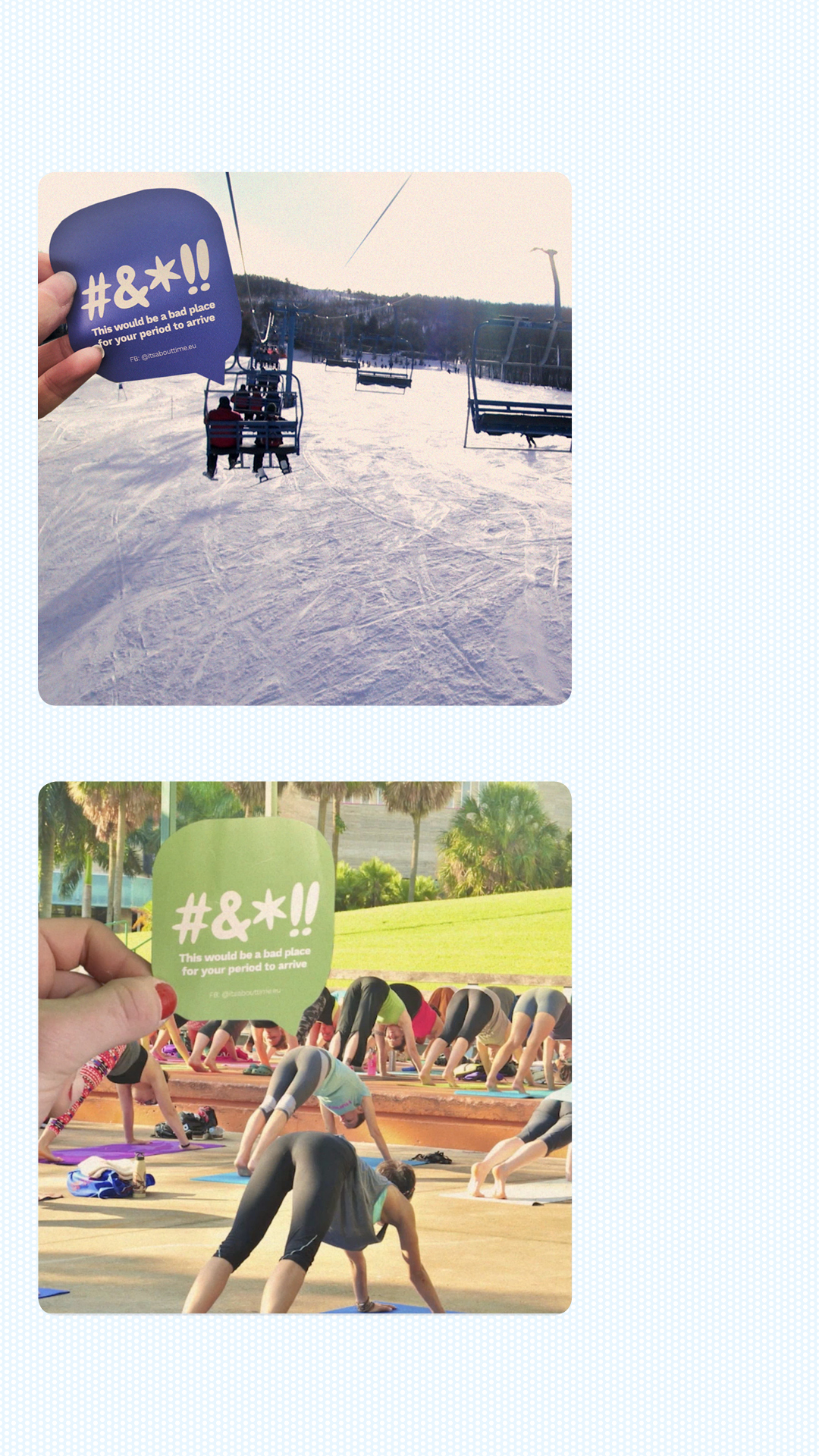 The campaign gained audience uptake across France, Italy, Belgium, Poland and The Netherlands. The speech bubble sticker has been picked up by our audience, who have been creating their own nightmare scenarios and sharing them online.
There have been thousands reading and engaging with our web content with a high average session time. The campaign bolstered Teva's multi-million pound contraceptive treatments.
And we completely smashed through period taboos across Europe!